Corona Virus Statement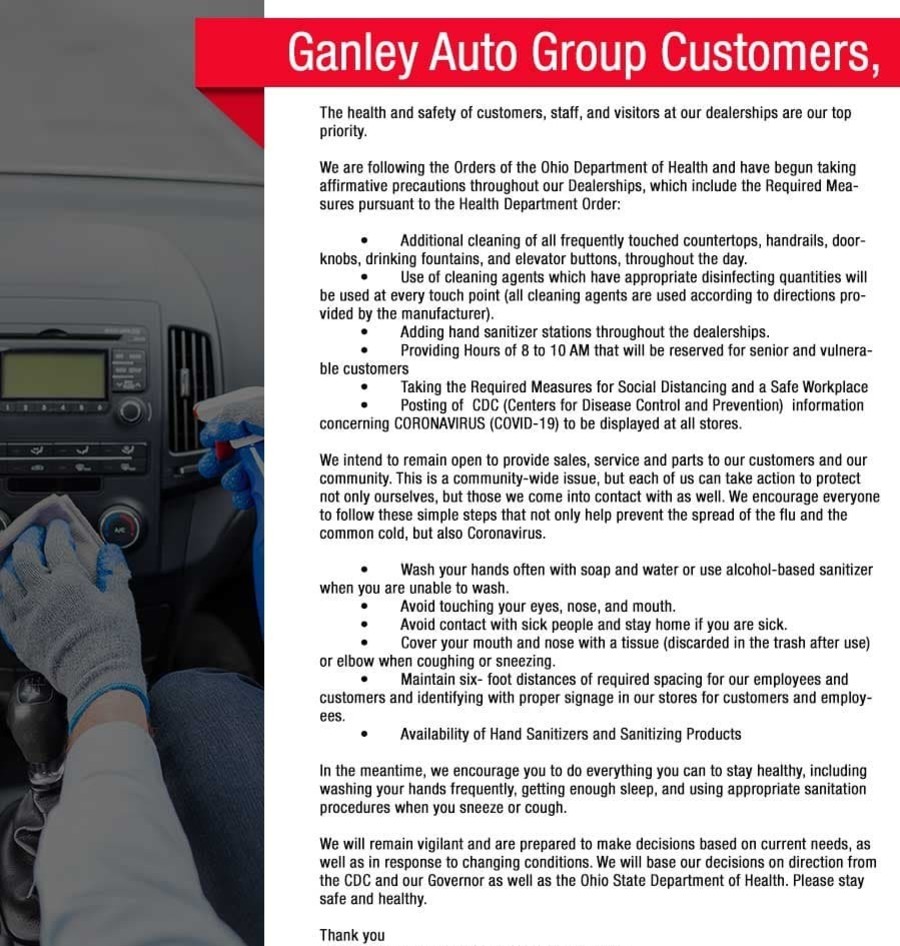 Update on COVID-19 and your safety
During these challenging times, our prayer is that the community is well and staying safe from the COVID-19 Virus. We are following the issue closely and have taken proactive measures to follow and implement the Center Disease Control (CDC) guidelines. We are cleaning our facilities, practicing social distancing, and providing strict guidelines across our business on operating procedures to ensure consistency.
Our top priority is the health and well-being of our employees and customers - OUR Community, while simultaneously providing safety services that the government has deemed essential. Our service department keeps working employees on the road and doing their jobs. Due to the unique nature of the automotive industry, working from home is not a viable option for many of our employees.
We are staying open for grocers, police, fire, doctors, nurses, military, pharmacists, hospital workers, delivery drivers, sanitation engineers bankers, postal workers and citizens who are keeping our community running. We are here to solve any and all transportation issues.
You will be cheerfully greeted by one of our employees with a smile, wave, honk and a thumbs up rather than a handshake. We thank you for your support in our business and remember we are all in this together.